Another night of grilled chicken may sound healthy, but it's also boring to eat it bland. Spicing up your plain but healthy meal is good for your taste buds and for your health. When you reach for your spice rack, you are not only up for flavourful aromatic spices, but also for antioxidants. There are more than 100 common spices used in cooking around the world, but some have been more studied for their therapeutic uses.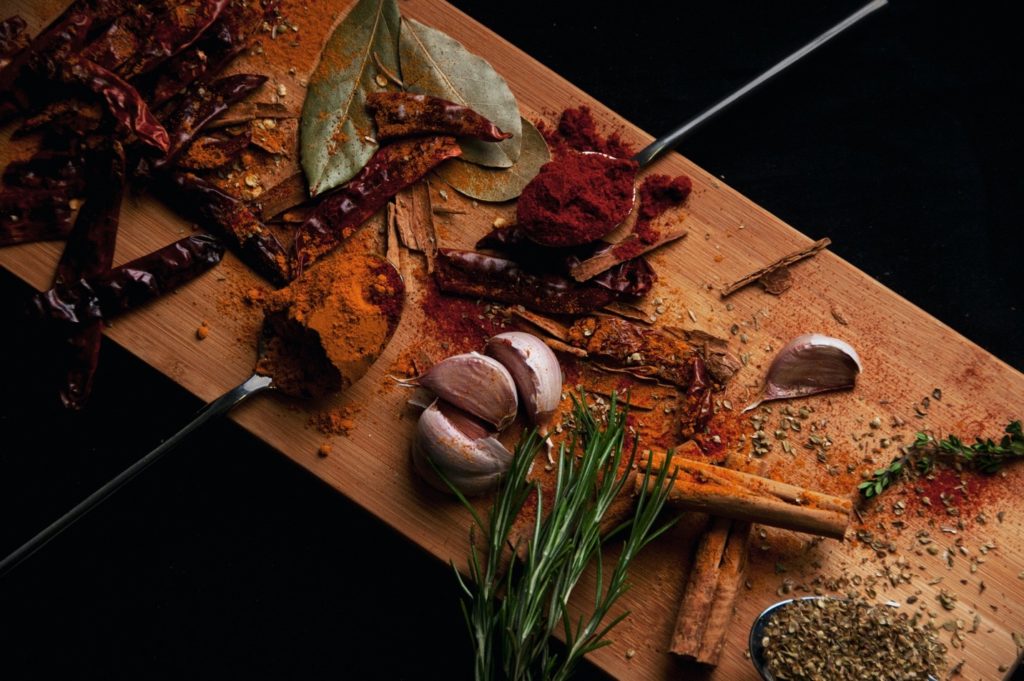 Indian spices come with numerous health benefits other than making the food more flavorful. For a longtime, spices have been used as a folk medicine in curing various health ailments such as cough, cold, headache, gastric problems and for inflammation. It is proven that using spices as a treatment is effective and doesn't have any side effects!
But it is important that these spices which we are using in both cooking and as medicine must be authentic, free from chemicals and pesticides. Our aim is to preserve the originality of the spices and its freshness. 
Let's see some of the spices which helps in nourishing the health and well-being
Turmeric
Turmeric is the best known spice to be added in Indian curries to improve the flavour and colour. Recently, turmeric is becoming a trendy superfood in reducing the inflammation – a cause for discomfort and illness. The active ingredient present in turmeric is curcumin, which is a powerful antioxidant and an anti-inflammatory agent. Turmeric is also used as a natural pain reliever.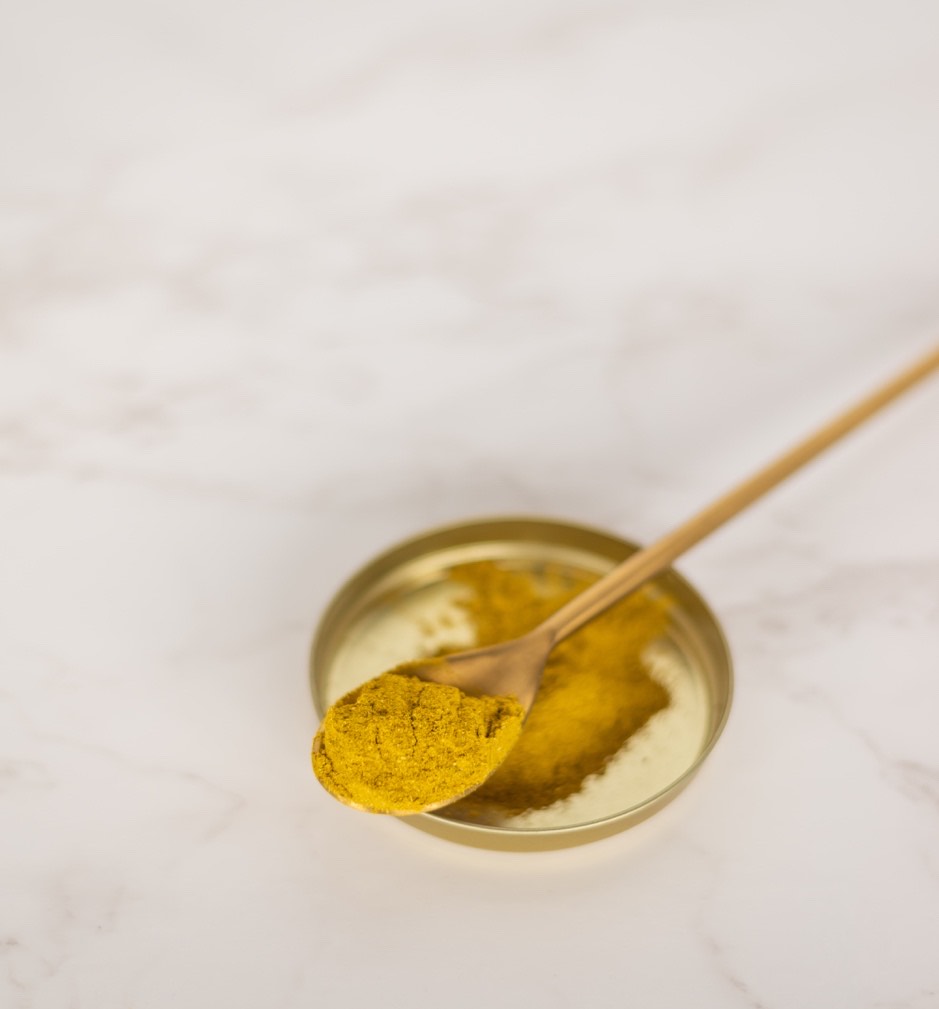 Meal tip: Add this colourful spice in your tea or a soup or make your own golden latte with turmeric.
Fenugreek
Fenugreek seeds have numerous health benefits and also have a good nutritional profile containing sufficient amounts of iron and magnesium. Fenugreek is proven to increase the breast milk production in lactating mothers! While prescription drugs are commonly used to boost breastmilk production, research suggests that fenugreek may be a safe, organic & natural alternative. Fenugreek seeds are again proven to control the blood sugar levels and cholesterol levels in the body, people who consume 50 grams of fenugreek powder daily for lunch and dinner, have shown reduction in blood sugar levels and cholesterol levels in the body
Meal tip: Use this spice as a thickening agent in curries and soups, or use as a daily supplement by consuming 2-3 grams daily in the morning.
Black Pepper
The King of all spices, used as a common seasoning along with salt. Most of the dishes are incomplete without black pepper. It is rich in the plant compound called piperine, which shows potent antioxidant properties, which is said to prevent degeneration of cells. If you have cold and flu symptoms, consuming black pepper may ease congestion. Chewing 2-3 peppercorns provide instant remedy to cough and cold symptoms
Meal tip: It goes along with any savory dishes! Or just spice up your morning sunny side up with black pepper!
Cumin
Cumin is one of the popular spices in Southwest Asia. In India no curry is completed without cumin, the flavour is described as warm, earthy with a nutty mouth-feel. What's more! Cumin has been used in traditional medicine for a long time. It has various health benefits from promoting weight loss to promoting digestion to controlling blood sugar levels and cholesterol.
Meal tip: Add this miracle spice to your curries or to your chicken or pasta!
Clove
It is another miracle spice used as both medicine and sweet aromatic spice in traditional Indian cooking, the active compound called eugenol which is shown to act as a natural antioxidant helps in strengthening the immunity. Chewing and swallowing one clove does wonders by killing the bacteria in the system. It is also used as a mouth-freshener
Meal tip: Use the sweet aromatic spice in your curries and soups to make it more aromatic!
Cinnamon
Cinnamon is especially great for people who have high blood sugar. It lends a sweet taste to food without adding sugar, and studies indicate it can lower blood sugar levels in people with type 2 diabetes. 
Cinnamon may also provide heart-healthy benefits, such as reducing high blood cholesterol and triglyceride levels. That's especially important for people with diabetes who are at greater risk for developing heart disease.
Meal tip: Sprinkle it over any baked goods to give a warm flavour or you can add a stick of cinnamon to your warm milk. It also goes well with chicken or meat recipes.
Cardamom
Cardamon is a spice with an intense, slightly sweet flavour that some people compare with mint.
The seeds, oils and extracts of the cardamom are said to have impressive medicinal properties used in traditional medicine for centuries. It is said to reduce the blood pressure levels in our body due it's diuretic effect. The antioxidant compounds in cardamom may help protect cells from damage and slow down and prevent inflammation in your body.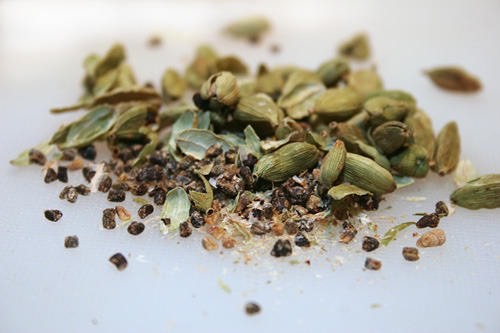 Meal tip: Add a dash of cardamom in a cup of tea or your favourite dessert or in your lip smacking savoury for an sweet aromatic experience
Whether you use spices fresh or dried, you'll still get beneficial compounds. When you microwave cook, simmering or stewing foods with spices actually heightens the antioxidant levels of spices. Regardless of the other health benefits, spices add flavor to food and can make healthy meals delicious and interesting. 
One of the biggest benefits of using spices is that they are a healthy way to get you out of an eating rut. Enjoying your food is key to maintaining healthy habits for the long term.